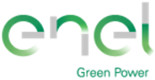 Enel Green Power has today announced the acquisition of a majority stake in BLP Energy for a total consideration of approx. 30 million euros. With this transaction EGP enters the Indian renewables market.
"This acquisition opens the doors for Enel Green Power to the huge potential of the Indian market and is the gateway to further expansion across Asia," said EGP CEO Francesco Venturini. "We intend to contribute to the Indian government objective of increasing the share of renewables in the country's energy portfolio. EGP is also interested in participating through BLP Energy in the country's upcoming public solar tenders at both national and state level."
The transaction, completed in less than one year. EGP has positioned itself to respond to this market opportunity through this acquisition.
Tejpreet S. Chopra, Bharat Light & Power Group CEO, said: "I am excited to partner with Enel Green Power for the next phase of BLP's growth. This transaction validates the great team, expertise and pipeline built, and provides us the opportunity to build scale given the huge market opportunity. It brings together the global expertise of EGP and the local market understanding of the BLP Group. Through this partnership, EGP and BLP Group will work towards bringing reliable, sustainable and cost competitive clean energy thereby supporting the Government of India's clean energy goals. We shall work closely with the Central and State governments in India in moving from megawatts to gigawatts of renewable energy."