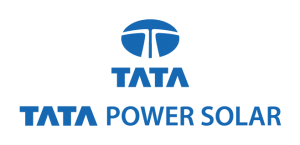 Tata Power Solar announced a significant expansion and modernisation of its cell and module manufacturing facility in Bengaluru. The two-stage expansion doubled the company's module capacity to 400 from 200MW, and increased its cell manufacturing capacity by 65 per cent from 180 to 300MW.
Tata Power Solar, as part of this process, modernised and fully automated its entire manufacturing facility. The company was also able to ramp-up to full capacity in record time.
Talking about the expansion, Anil Sardana, Chairman, Tata Power Solar, said, "We are happy to see our team responding to Government of India's call of 'Make in India'. A robust domestic, qualitative manufacturing base is the backbone of any nation and is a strong foundation for long-term viability of sector. The gradual turnaround of the company and its expansion in capacity has been a hall mark achievement of Team Tata Power, when other sector players are still facing challenges of sustained economics."
Ashish Khanna, Executive Director & CEO, Tata Power Solar, said, "This expansion and modernization has come on the backdrop of our landmark achievement on being the 1st Indian company to have shipped 1 GW modules worldwide. We have again demonstrated our long-term commitment to manufacturing the best quality panels for our international as well as Indian clients. This also validates our capability to manufacture solar panels and cells, comparable to the best in the world, and confidence of guaranteeing these products for 25 years of high quality performance. Our pragmatic approach of continuous investment in technology has helped us stay relevant and sustain our leadership position in India for over 27 years."