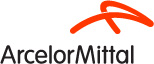 Exosun and Lesedi Nuclear Services offering engineering, project management, recurrent maintenance services and technical resources are pleased to announce their partnership agreement.
Exosun (Pty) Ltd has been very active in business development, understanding the capabilities of the local market and developing its manufacturing capacity in view of upcoming projects in the Sub Saharan region.
"After months of extensive research to develop the best strategy in order to benefit our prospects and clients, we have found Lesedi to be a strong reputable industry stakeholder. Our complementary approach will ensure the success of our customers" says François Ménard, Exosun's CEO.
He adds, "Lesedi will deliver the support needed to our customers and will ensure plant design, tracker manufacturing and installation of our single axis tracker, offering to our customers the highest possible level of local content while also providing a very high level of BBBEE compliance. Lesedi will offer all the services covering the full lifecycle of a PV plant project, ensuring plant performance and customers' success for the long-term".
Lesedi's CEO Mr Francis Carruthers emphasized that, "this is a strategic partnership that will be complementary to Lesedi's expanding market offerings in the renewable sectors in Africa and we will ensure we achieve the highest degree of local content. Lesedi over the years has demonstrated that local content can be achieved across the entire value chain of projects it's engaged in and this partnership with Exosun will achieve the same again."