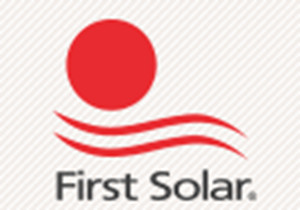 First Solar, Inc. announced financial results for the first quarter 2018. Net sales for the first quarter were $567 million, an increase of $228 million from the prior quarter due to the sale of international projects in India and Japan and the sale of the Rosamond project in the U.S., partially offset by lower third-party module sales.
The Company reported first quarter GAAP earnings per share ("EPS") of $0.78, compared to a GAAP loss per share of $(4.14) in the fourth quarter of 2017. The previous quarter non-GAAP loss per share, adjusted for restructuring and asset impairment charges and the impact of U.S. tax reform, was $(0.25). Net income increased compared to the prior quarter primarily as a result of lower tax expense, improved net sales, the mix of higher gross profit projects and higher other income.
Cash and marketable securities at the end of the first quarter decreased slightly to $2.9 billion from $3.0 billion at the end of the fourth quarter. The decrease primarily resulted from capital expenditures to support the Series 6 manufacturing ramp, partially offset by a reimbursement of overfunded amounts from our module collection and recycling trust.
"Our first quarter earnings and continued bookings momentum provide a positive start to the year," said Mark Widmar, CEO of First Solar. "Our earnings for the quarter were supported by the sale of both domestic and international projects, combined with efficient management of core operating expenses. Customer demand for our Series 6 product continues to be strong as evidenced by our year-to-date net bookings of 3.3GWDC. We also achieved significant technology milestones this month with the start of Series 6 production in Ohio and the first commercial module shipments to systems projects. We remain focused on leveraging the advantages of our differentiated technology and applying our disciplined operating approach to achieve our near-term and long-term priorities."
The Company lowered its 2018 net cash guidance by $100 million primarily as a result of higher capital expenditures for additional Series 6 capacity.

1.Includes approximately $60 million of ramp penalty costs
2.Includes approximately $120 million of production start-up expense
3.Defined as cash and marketable securities less expected debt at the end of 2018