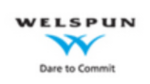 January 22, 2013 - Welspun Energy Limited (WEL) is amongst the first few developers to have commissioned a 15MW Solar PV Project in Rajasthan, the first of the 3 Projects totaling 50MW, that WEL's subsidiary had won under competitive bidding for Batch‐2, Phase‐1 of JNNSM.

The organization was the sole company to have been awarded a maximum capacity of 50MW through three projects under Batch‐2 of JNNSM. The projects are coming up in Phalodi Tehsil of Jodhpur District in Rajasthan. These three Solar Projects are expected to generate total electricity of 90Mn kWh in a year.

WEL has been able to bring the steel tonnage per MW to a record low level. Additionally, the structure has been uniquely designed so as to accommodate different solar technologies. This has given Welspun Energy an option to source modules from multiple vendors. Project developers commonly have to face delays in development due to shortage of component supplies. With this breakthrough the organization has extended its sourcing base and thereby speeding its execution cycle time.

"We are pleased to bring this 15MW Solar Project online much ahead of its schedule. Strong integration of engineering design, technology and focused project management has helped us in achieving Quality, Time & Cost superiority. This project has been one of many where we have proved that focus on innovation is necessary to gain that extra edge. We are looking forward to becoming change agents for widespread green energy adoption and contributing to India's growth through clean energy." said Vineet Mittal Co‐ Founder & MD Welspun Energy Ltd.

Welspun has won these 3 Projects through competitive bidding conducted by NVVN, the nodal agency for JNNSM Phase‐1. The first project of 15MW which was awarded at a tariff of Rs. 8.14 per kWh. The remaining two Projects of 15MW and 20MW are also close to completion and the entire 50MW capacity will commissioned in the coming weeks, much ahead of their contractual schedule of 26 Feb 2013.

These 50MW Projects will produce enough energy to light up 2.5 Lac homes and also reduce carbon emissions to the extent of 78,000 Tons every year.

Apart from these 50MW Projects, the company has also won a 130MW Solar PV Project in Madhya Pradesh, which will be the largest Solar Project to be developed by any Company in India. This 130MW Project is also under construction and is slated for an early commissioning by end of 2013.