GSL Energy announced that it has successfully supplied 51.2V 200Ah 10Kwh LiFePO4 lithium battery to the solar installer in the Middle East. This solar battery energy storage system consists of 4 units of 51.2V 100ah rack design batteries which are put in parallel to work with 2 units of the solar hybrid inverter. And this 40Kwh solar energy storage system is used to power up residential home appliances.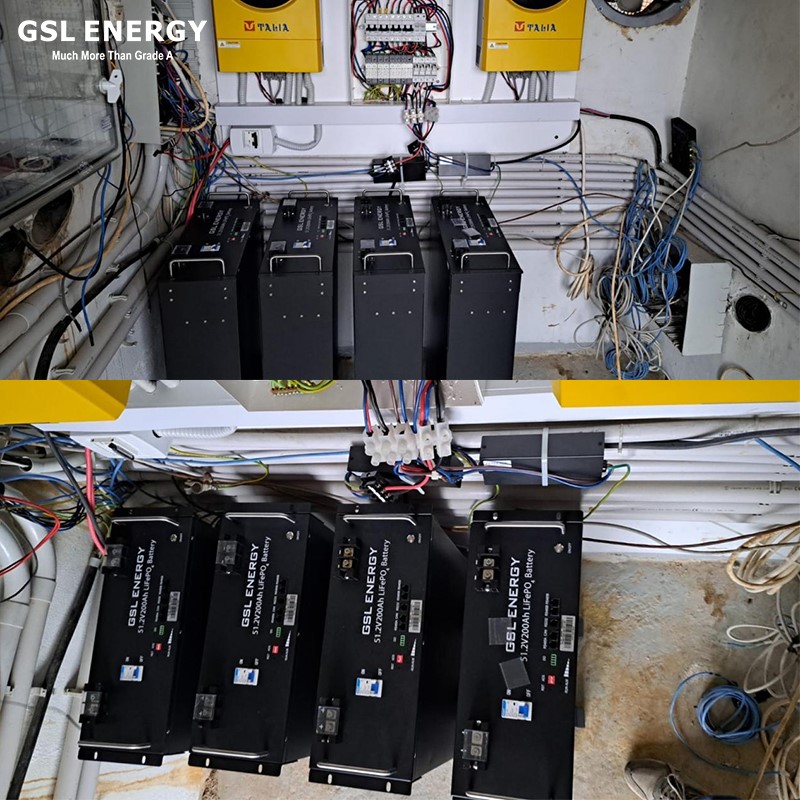 In recent years, the Middle East has been investing heavily in solar power and other renewable energy technologies. The Middle East receives ample sunlight and is home to vast, relatively unpopulated desert landscapes optimal for solar-energy harvesting. These solar PV systems are less expensive to set up and maintain than traditional petrochemical plants—and they are also much cleaner. GSL Energy is expanding the Middle East market to match this trend. So far, the 51.2V 200Ah rack battery is favored by lots of house owners.
GSL Energy server rack lithium battery is equipped with intelligent BMS for each battery pack to manage modules effectively. The vertical industry integration ensures more than 6500 cycles with 90% DoD with a longer-lasting lifespan of 10 years. Modular design gives the end customers the power of choice of capacity. Solar distributors and installers can provide the corresponding battery quantity flexibly according to customers' project requirements to meet their power demands.