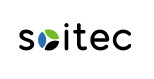 May 27, 2013 - Minera El Tesoro (MET) has built the first pilot plant in South America with Soitec Solar technology, installing four of its concentrator photovoltaic (CPV) systems at a site in Chile's Sierra Gorda district to provide renewable energy for a remote copper-mining operation.
The four CX-S420 systems installed for MET use Soitec Solar's Concentrix™ CPV technology and two-axis tracking systems to generate a total installed capacity of 64kWp. In addition to providing electricity for the site's data center, this installation serves as an important research and demonstration platform for MET using environmentally friendly solar technologies, designed to reduce carbon footprints and optimize energy costs in hot, arid locations with high direct normal irradiation (DNI). To that effect, on May 22 MET and Soitec signed a memorandum of understanding to leverage the experience gained from this pilot plant to facilitate their respective plans of developing additional projects with CPV technology in Chile.
"We are very pleased to have the opportunity to support MET in its relentless work to deliver solar power and a more sustainable and efficient supply of energy to Chile," said Fabio Mondini , vice president, geographical expansion with Soitec's Solar Division. "This demonstration site is an important step in our commercial efforts in a region where we have high ambition. Chile's energy demand is growing and should lead to a doubling of the installed capacity in the next few years, particularly in the northern part of the country, which has the highest DNI and strong mining-sector electricity demand."
"Considering our location within the Atacama desert, one of the highest irradiation regions on earth, we are very pleased to be working with one of the CPV leaders on this pilot installation and to have the opportunity to use Soitec's CPV technology in real-world conditions, generating clean and sustainable power to our mining operations," said Martin Brown , environmental superintendent at Minera El Tesoro. "As the demo units feed energy to our mine's internal grid, we are testing Soitec's technology in the harshest conditions, and at the same time, assessing the possibility of incorporating renewable and clean energy on a larger scale in the future."
In 2012, Chile's renewable energy agency Centro de Energias Renovables (CER) published its National Energy Strategy ENE 2012-2030, in which it announced the approval of more than 3.1GW in solar-energy projects to address issues such as possible power shortages, price increases for fossil fuels, Chile's enormous economic growth and increasing demand for electricity.