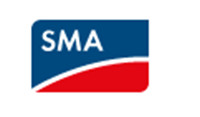 October 2, 2013 – The Japan Electrical Safety & Environment Technology Laboratories (JET) certified the Sunny Tripower 10000 TLEE-JP for sale on the Japanese market. This makes SMA Solar Technology AG the first non-Japanese inverter manufacturer to sell a three-phase JET-certified device in Japan. The inverter designed to meet the demands of the Japanese market is now available.
"Measured by market volume, Japan is one of the world's most attractive markets, and the U.S. market research company IHS estimates that it will also be the photovoltaic market with the strongest sales in 2013. Now that the Sunny Tripower has received JET certification, we can cover all market segments in this important market from small residential PV systems and commercial applications to large-scale PV power plants," explains SMA Chief Executive Officer Pierre-Pascal Urbon.
The three-phase Sunny Tripower 10000TLEE-JP is designed for commercial PV plants with an output of more than 10 kilowatt-peak. It offers a peak efficiency of 97.8 percent. The inverter's connection area is adapted to Japanese conduits.
"We expect continued strong growth stimuli from the Japanese photovoltaic market. With our sales and service company in Tokyo as well as our highly efficient inverters across a range of power classes precisely tailored to the demands of the Japanese market, we are extremely well positioned here in all segments," says Pierre-Pascal Urbon.