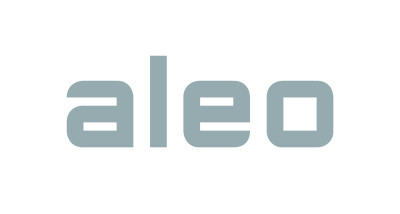 Feb. 5, 2014 - aleo solar AG today entered into an agreement to sell significant parts of the aleo solar Group's operating business to SCP Solar GmbH, Hamburg. SCP Solar GmbH is the acquiring company in a consortium comprising Sunrise Global Solar Energy Co. Ltd., CHOSHU Industry Co. Ltd. and Pan Asia Solar Ltd., who have agreed to contribute EUR13.5 million in equity capital to SCP Solar GmbH.
SCP Solar GmbH intends to offer jobs to approximately 200 aleo solar Group employees. aleo solar AG has agreed framework social plans with the works councils in Oldenburg and Prenzlau, although a reconciliation of interests still has to be negotiated. A transfer company is to be set up for the Prenzlau operation, subject to the agreement of the local works council.
The purchase agreement results in a negative contribution to earnings. aleo solar AG will receive a purchase price of EUR1.00 for the sale of the module production facility in Prenzlau including fixed assets, inventories, trademarks and intellectual property rights as well as its shares in a subsidiary of the aleo solar Group. For its part, aleo solar AG agrees to pay to the purchaser SCP Solar GmbH a negative purchase price of EUR10.0 million.
Robert Bosch GmbH, the main shareholder in aleo solar AG, has agreed to pay a compensation of EUR31.0 million to aleo solar AG in connection with the sale of the operative business.
The closing of the purchase agreement is subject, among others, to the conditions precedent of the approval of the antitrust authorities and the approval of the annual general meeting of aleo solar AG. To this effect, the Management Board of aleo solar AG will convene an extraordinary general meeting.
Today, Robert Bosch GmbH informed the Management Board of aleo solar AG that, as a shareholder, it also seeks to resolve upon the liquidation of aleo solar AG at the extraordinary general meeting. Robert Bosch GmbH has committed to provide additional funds to aleo solar AG in the course of liquidation if there is a concrete need for liquidity in order to enable an orderly liquidation without filing for insolvency. If the company's liquidation is resolved, the Management Board currently expects to post only an economically insignificant liquidation surplus, if at all, once liquidation has been completed.
The buyer's business plan is based on the production and sale of the aleo brand's monocrystalline high-performance modules. Sunrise Global Solar Energy Co. Ltd. designs, manufactures and markets solar cells worldwide. aleo solar already builds Sunrise's cells into its new 290 watt module. "With our high-performance cells and the production expertise of aleo in Prenzlau we will be able to market high-performance modules in the premium segment," says Ted Szpitalak, a co-founder of Sunrise and one of the Asian solar industry's key innovators for the past 25 years. "The acquisition of aleo solar will close the gap between ourselves as cell manufacturers and the end customer, as we will be acquiring a proven premium supplier with expertise in the missing links in our value chain, namely module production and sales. It will turn us into a potent, integrated solar manufacturer capable of offering attractive prices to global markets." "In SCP Solar we have found an investor with a viable concept and a long-term focus," said York zu Putlitz, CEO and CFO of aleo solar AG. "I regret that we were unable to save more jobs. However, with production in Prenzlau, a large number of the sales team and the aleo brand, we are retaining important sections of the company," zu Putlitz stressed.
The sale and liquidation will not affect any warranties or guarantees issued by aleo solar AG.