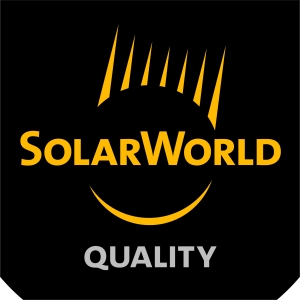 July 28, 2014 - According to preliminary information, SolarWorld AG raised its group-wide shipments as planned in the first half of 2014. This increase was mainly influenced by the dynamic business development in the United States, the United Kingdom and France.
While shipments of solar power modules grew strongly on an international level, sales of complete systems were below plan, particularly because of the weakness of the German solar market. Due to its strong module business, SolarWorld was able to increase group revenues in the first half of 2014 by 13 percent to €228 (H1 2013: 201) million. However, the revenue level remained slightly below the company's expectations because of the shift within the product mix.
Earnings before interest, taxes, depreciation and amortization (EBITDA) improved in the first half of 2014 to €101 million. This includes a one-off, non-cash impairment of €36 million, which results from an agreement with raw-material suppliers, as well as one-offs from the financial restructuring and the initial consolidation of assets that were taken over from Bosch Solar Energy AG. Adjusted for all one-offs mentioned above, EBITDA rose to €1 (H1 2013: –37) million.
Consolidated earnings before interest and taxes (EBIT) increased in the first half of 2014 to €81 (H1 2013: –59) million. Also adjusted for the one-offs mentioned above, EBIT amounted to €19 million.
After the Group had made repayments of credits and payments of interests totalling 34 million as planned, it had liquid funds of €159 (March 31, 2014: 183) million at the end of the quarter.
SolarWorld AG is having a high order backlog and dynamic order intake. Therefore, the Group expects to fulfill its growth forecast with regard to shipments. If shipments in the second half of 2014 continue to shift towards the module delivery business as in the previous course of the year, it will be likely from today's point of view that the target to raise the consolidated revenue in 2014 to more than €680 million in the second half of 2014 will not be fully reached.
Excluding the one-offs and the impairment mentioned above, SolarWorld AG expects to reach a positive EBITDA. Including the one-offs, all in all SolarWorld expects a positive result of a three-digit million Euro amount in 2014.
SolarWorld AG confirms its forecast for 2015 to be able to reach a positive operating result again.