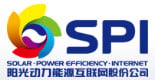 SPI Solar today announced that its wholly-owned subsidiary, Xinyu Xinwei New Energy Co., Ltd. ("Xinwei"), has signed an agreement to purchase and develop approximately 19 megawatts ("MW") of distributed generation ("DG") solar power projects in Shouguang, Shandong Province, China via the acquisition of a special purpose vehicle ("SPV") that owns the rights to such projects.
The agreement calls for the development of four rooftop sites (consisting of 5MW, 5MW, 4.5MW and 4.5MW, respectively) for established manufacturers in China. Construction of the projects is scheduled to begin in September 2014, with completion and grid connection expected during the fourth quarter of 2014.
China's National Energy Administration ("NEA") recently issued its long-awaited announcement outlining key policy initiatives targeting DG solar in China, including a new definition for DG system qualification and new financial programs supporting DG. The announcement was viewed widely as a positive for accelerating installations toward the NEA's 5GW DG target.
"We are delighted to announce another notable DG project for SPI in Shandong Province," said Min Xiahou, Global Chief Executive Officer of SPI. "With the NEA's recent announcement clarifying specifics of DG policy and support at the national level, we feel that DG installations in particular represent a huge opportunity across China."
Xiaofeng Peng, Chairman of SPI, added, "This agreement marks another significant milestone for ramping our distributed generation efforts in China. We continue to see evidence of DG gaining acceptance and momentum across the China PV market. SPI's Yes!® Solar brand is targeted toward commercial and residential DG solutions globally, and we are now well-positioned to take advantage of China's rapidly growing DG market, supported by the NEA," said Peng.