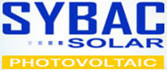 Yingli Green Energy Holding Company Limited today announced that it will supply over 24MW of solar PV modules for the Pavana Solar Park in Honduras. The project is owned by Energia Basica S.A. . Sybac Solar will provide engineering, procurement and construction (EPC) services.
Located in the city of Choluteca in southern Honduras, the Pavana Solar power plant is expected to be the largest solar project to connect to the country's national utility grid. Yingli will deliver nearly 80,000 large-format YGE 72 Cell Series modules to the project site from October through November 2014, and interconnection is expected to take place during the first quarter of 2015. Forecasts indicate that the system will generate approximately 40,000 megawatt-hours annually, which is equivalent to the annual electricity consumption of about 61,000 Honduran citizens.
"Thanks to projects like the Pavana Solar Park, our Central American footprint is growing quickly," noted Mr. Robert Petrina, Managing Director of Yingli Green Energy Americas. "Yingli's strategy in Latin America is to invest in sophisticated local operations and forge deep partnerships with the region's market leaders, including ENERBASA and Sybac Solar. As the pace of solar PV project development and construction accelerates in Latin America, our dedicated local presence has become a powerful differentiator."
"We are thrilled to contribute to Honduras' largest solar project to date, which will help the country reach its goal of meeting sixty percent of domestic electricity demand with renewable resources by 2020," commented Mr. Jeffrey Barnett, Vice President of International Sales of Yingli Green Energy Americas. "Thanks to a robust regulatory framework for renewable energy that includes net energy metering, a feed-in tariff, and tax incentives, Honduras is one of highest potential solar PV markets in Central America."
"We are proud of developing the first utility-scale solar project in Honduras and one of the largest in the region, thanks in part to the financial institutions that support us, to our shareholders that are devoted to investing in Honduras, and to our partnership with Yingli, which allows us to leverage economies of scale to deliver high quality, high value renewable energy solutions to Hondurans," noted Mr. Armando Ayes, ENERBASA´s General Manager. ¨This project demonstrates how our fast-track development model is ideally suited to the Honduran government's strategic renewable energy initiatives. Our group is eager to replicate this model throughout Latin America, and we are actively pursuing opportunities to develop projects using a broad range of renewable energy technologies."
"We have a strong track record of success partnering with Yingli as our key supplier for projects across the Americas, so we trust their dedicated Latin American team to deliver both high-quality products and excellent service," commented Mr. Markus Falz, Chief Executive Officer of Sybac Solar.
"We hope that this groundbreaking project will be the first of many Yingli Solar power plants in Honduras," said Mr. Liansheng Miao, Chairman and Chief Executive Officer of Yingli Green Energy. "By utilizing the region's vast solar potential, projects like the Pavana Solar Park are helping the nation create local jobs, reduce dependence on fossil fuels, and serve as a model for other Central American countries seeking to expand renewable energy generation."