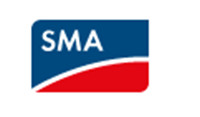 A new land speed record for electric motorcycles was set over the weekend with a vehicle from Lightning Motorcycles. The Lightning SuperBike was powered by a DC Solar Solutions Solar Eclipse mobile power unit featuring Sunny Island inverters. It reached a speed of 189 mph to break the previous record set at El Mirage Lake bed in the Mojave Desert in San Bernardino, Calif.

"We are passionate about promoting alternative energy and are excited about having this opportunity working with SMA," said Richard Hatfield, owner of Lightning Motorcycle. "We believe people interested in electric vehicles are also attracted to powering them with clean solar power."

Although Lightning Motorcycle has won multiple international racing competitions, this is the first time the organization has raced at El Mirage to set a new world record. The previous world record speed set at El Mirage was just over 170 mph.

"This event is a testament to how far electric vehicle and solar technology has come," said Henry Dziuba, president and general manager of SMA America. "It is a thrill to see solar energy powering record-breaking vehicles, and it was a pleasure working with Lightning Motorcycle and DC Solar Solutions to achieve this great goal."

SMA partnered with DC Solar Solutions to power the Lightning SuperBike. DC Solar Solutions designs, manufactures and deploys mobile solar generators to provide clean, alternative power. One of its mobile solar generators was on site, using two Sunny Islands to charge the Lightning Motorcycle vehicle prior to its record attempt. DC Solar Solutions' mobile solar generators require no fuel, are noise and emissions free and reduce harmful carbon emissions.

"DC Solar is committed to innovation in renewable energy and providing the best solutions to its customers," said Paulette Carpoff, vice president and owner of DC Solar Solutions. "We know SMA shares that same commitment to quality and reliability, which is why we chose to use SMA inverters in our mobile solar generators."

The Sunny Island is SMA's battery-based inverter for off-grid and backup power applications.