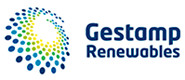 Trina Solar Limited today announced that it has been selected by Gestamp Solar to supply modules for a 42.5MW PV plant located in Marcovia, Honduras, Central America.
The PV project, named "Marcovia Solar", is expected to span 180 hectares once completed. Trina Solar will supply more than 160,000 of its high-efficiency utility-grade PC14-310W modules, and the installation will be fitted with 300 solar trackers to maximize the efficiency of the installation. Expected to be operational in Q2 2015, the solar plant will generate 93GWh each year and achieve CO2 savings of 43,000 tons, providing enough energy for 135,000 people and 45,000 homes.
"We are very pleased to partner with Gestamp Solar to supply our industry-leading PV modules for its first solar plant in the Republic of Honduras," said Ben Hill, Head of Europe and Africa at Trina Solar. "With ample space and a good climate, the country holds a wealth of potential for solar PV energy generation. Moreover, solar offers local businesses and residences a reliable, efficient and clean energy source, making it a particularly attractive prospect for the region. We are looking forward to working with Gestamp Solar to execute this large-scale project. Latin America is a key target market and this project will be strategically significant as we continue to expand our global footprint."
Jorge Barredo, CEO of Gestamp Solar added, "This is a project that reinforces our presence in Latin America as one of the main pillars of our international expansion, and consolidates Gestamp Solar as one of the regional leaders in the sector. Trina Solar has a great track record of delivering PV projects of this scale and is renowned in the solar PV industry for its innovative and high quality modules. Trina Solar was therefore a natural partner for us to choose for this project."