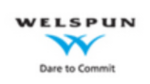 Welspun Renewables and iPLON today announced the signing of a 550MW MoU. The Independent Power Producer (IPP) has chosen iPLON GmbH for supply, installation and commissioning of Solar PV power plant automation systems for its upcoming projects in India.
The Partnership is an endorsement of the working relations shared by iPLON and Welspun Renewables during the last 2 years, During this period iPLON has dedicatedly worked to support Welspun Renewables in its vision of being the best Solar Project Developer in India. iPLON will offer its power plant automation system, plant analysis tools, telemetry systems and central monitoring systems required by Welspun Renewables to manage their large portfolio of projects.
Vineet Mittal, Vice Chairman Welspun Renewables commented, "Welspun Renewables carries the responsibility of bringing about low-carbon transition in the energy sector. We are taking concrete actions in solving India's energy-related issues – energy security and climate change. By steadily building country's largest solar capacities we are proving that green energy is doable and can be made affordable through rapid expansion. Towards this goal we have chosen to partner with Tier 1 technology partners, as this helps us in achieving high level quality benchmarks at our project site. Our partnership with iPLON will help us in delivering optimum plant performance day in day out."
iPLON's CEO Victor Thamburaj said "It is a pleasure to work with Welspun Renewables in expanding India's clean energy security agenda. Through this venture we are making our first investment in India with our operations spreading across Tamil Nadu, Rajasthan, Punjab, Madhya Pradesh and Gujarat. We are effectively creating employment opportunities and skill sets in the domain of India's renewable energy. It's a proud moment for us to be able to contribute to Prime Minister Modi's 'Make in India' campaign."