Product Feature
High Power Yield
Max. efficiency 99%
Max. DC/AC ratio up to 1.4
Flexible
Wireless power line communication
Intelligent Design
Integrated string monitoring function
Integrated DC fuses and DC/AC surge protection
Qualified
TÜV, CE, G59/3, BDEW
About Sungrow
Sungrow is a world-class technology provider, specializing in PV inverters and energy storage equipment for residential, commercial, and utility-scale PV power plant systems. Founded in 1997, Sungrow is a customer-oriented and innovationled organization focusing on renewable power generation. For over 20 years, Sungrow has spearheaded innovation in the PV inverter industry with its consistent focus on R&D. This focus on R&D has kept Sungrow's broad product lineup as the preeminent choice in the ever-evolving solar industry.
Sungrow is now the world's leading PV inverter manufacturer, with over 20 Gigawatts deployed globally. With 11 subsidiaries worldwide located throughout North America, Asia, Europe, Australia, and South America, Sungrow has its products installed and operating in over 50 countries. As the worldwide market leader, Sungrow currently has market shares of over 30% in China and over 20% in Germany.
Offering a wide range of solutions and services, Sungrow is committed to motivating more peopleand businesses to adopt"Green and Effective" electricity, andis steadfast in its efforts to making the Earth greener through carbon dioxide reduction. Sungrow has demonstrated this devotion through continued investment in R&D as well as its strong service commitment to customers. As a Sungrow customer, you receive not only a first-class product line, but also the support of Sungrow's global service team that has been involved in the design and implementation of some of the largest PV power plants worldwide. This longstanding devotion to customer service and product improvements has enabled Sungrow to remain at the forefront of the growing renewable energy industry.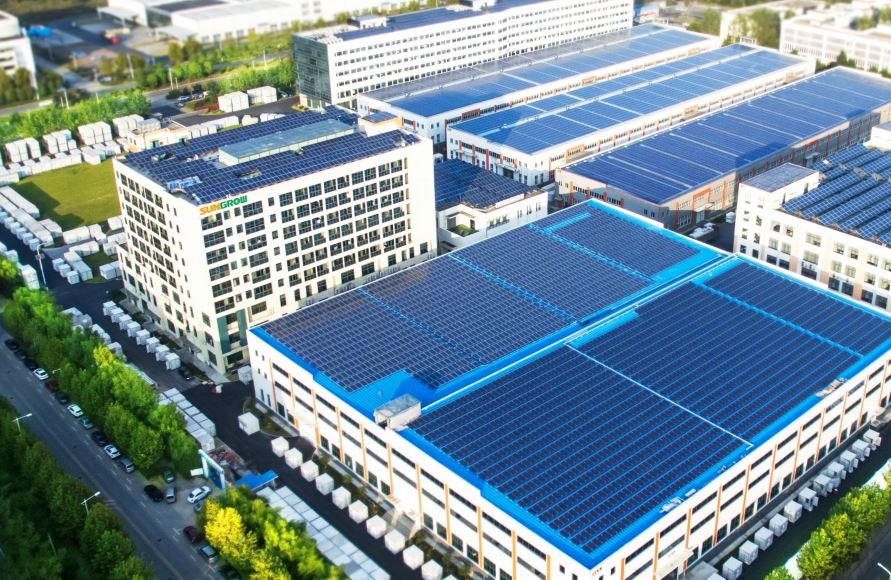 History
2015 The No.1 in global PV inverter shipment
2014 The Global PV inverter shipments hits 4.23GW, creating a historical high point
2013 Sungrow's global shipment reached No.2 worldwide
2011 On November 2nd, Sungrow(sym: 300274) was successfully listed in SZSE, China
2010 In April, Sungrow's inverters were used in the 5MW PV power plant in Shanghai World Expo and it was successfully connected to the grid
2008 In April, the PV power generation system of the Bird Nest was successfully grid-connected to local network, which involved Sungrow's participation and products
2003 In December, Sungrow's first selfdeveloped 10kW PV inverter was successfully connected to the grid in Fengxian, Shanghai
2002 Sungrow took part in the State Power to the Rural Project
1990 Sungrow developed the first unit of pure sine wave inverter for electrical system in China.
1998 The first self-developed PV inverter was installed for the Southern Xinjiang Railway
1997 Sungrow Power Supply Co., Ltd. was founded
Global Reference