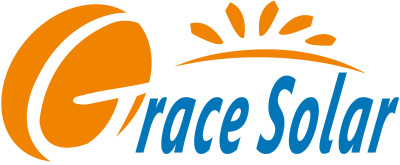 Xiamen Grace Solar Technology Co., Ltd.
مراسلة هذا المورد
Xiamen Grace Solar Technology Co., Ltd. is a manufacturer of photovoltaic mounting system and a big supplier of PV products. High-tech and innovation help Grace Solar to always keep pace with the whole industry and the world market. We devote to manufacturing and marketing the steadiest, most trustable and cost-effective solar mounting system solutions to our customers and faith in the belief of "best service". As one of the largest PV solar products exporters in China, the industrial pioneer - Grace Solar has already installed its products in more than 100 countries and regions since its foundation.



Research and Development



Grace Solar emphasizes specialty and innovation on its products and offers good guarantee and professional support to customers. Grace Solar values talent people a lot. A professional research and development team that is led by qualified and experienced elite is set up in the birth of the company. The application of the most advanced equipments turns the company to an industrial leader of the structural design and system performance. Grace Solar cherishes its intellectual property and software copyrights of high-tech products including Ground Mounting System, Roof Mounting System etc.



Management Concepts



Grace Solar brought forward the standardized and internationalized management concept at the very beginning of its establishment. It positively introduces the international management systems such as APQP, FMEA, ISO9001:2008, CP Control Plan, MSA, SPC and applies them strictly in R&D, manufacturing, marketing, service etc. phases. Furthermore, Grace Solar strives to acquire international authority certification for the products and actively studies with international and domestic certification institutions such as TUV, CE, CQC, SAA, AS/NZS 1170 and Golden Sun.



Service Networks



Due to long term quick feedbacks for the reliable and qualified products and services, Grace Solar wins trust from system integration companies, installers and distributors worldwide. Cooperating with several strong facilitators in different areas, Grace Solar creates global service networks to offer superior and efficient services.



The mounting system from Grace Solar enjoys 6 advantages:



● Competence

We serve more than 500 clients and our mounting system has already been installed around the world especially in Japan and Australia. 4GW project implemented since 2009.



● Wide Applicability

Design of the mounting system is based on the international standards that can fit for all kinds of solar module types in the world.



● Manufacture

We apply the high strength aluminum alloy 6005-T5 to ensure the mounting system durable and in supreme quality. High capacity and fluent production line makes it possible to mass manufacture. Month capacity is up to 120MW-150MW; for project less than 5MW, the system can be shipped out within two weeks.



● Best Value for Money

We offer one stop business from design, manufacture to sell; this lowers the cost of our product and makes our price competitive compared with other brands in the same quality.



● Shipment

We are in a seaport city and can deliver the mounting system to almost any corner in the world upon request.



● Quality Warranty

We promise 10 years warranty. Predicting product life about 20 years.