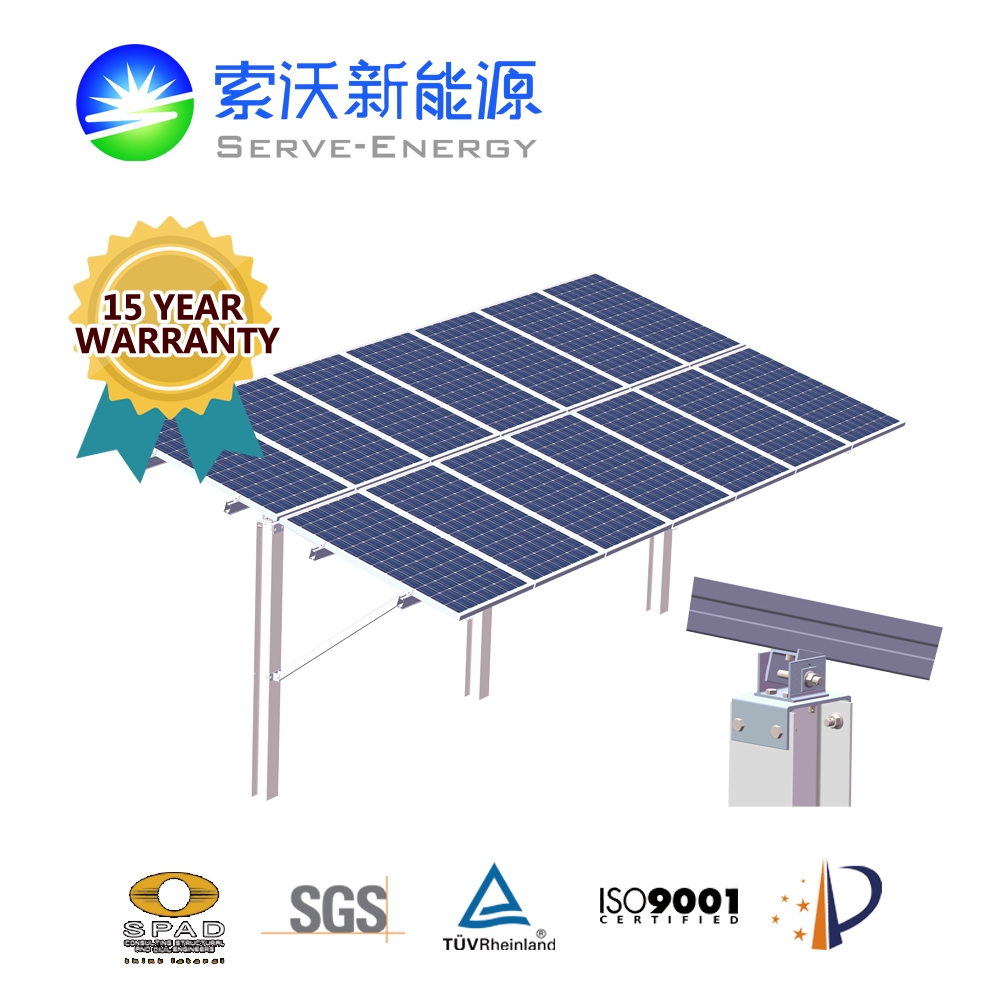 Product Features
1. High quality steel and aluminum:
Q235B steel coil, with yield strength ≥235MPa, average thickness of galvanized coating ≥70um
6005-T5 aluminum, with yield strength ≥215MPa, average thickness of anodized coating ≥10um
2. Rigorous design and innovation:
Mature design of aluminum and steel combined system ensures low electrochemical corrosion of contact surface and checked structural strength;
The distinct clamps and large-span design make the cost lower and installation quicker.
3. Highly pre-assembled:
This system will be pre-assembled to save time and labor cost on installation site;
The accessories based on modular design are easy to install.
4. Highly compatible foundation & mature ancillary solutions:
Compatible with both concrete foundation and screw piles;
Optional lightning-proof system and cable tray can be provided as one-stop service.
Product Manufacturing


Components Parts


Certificates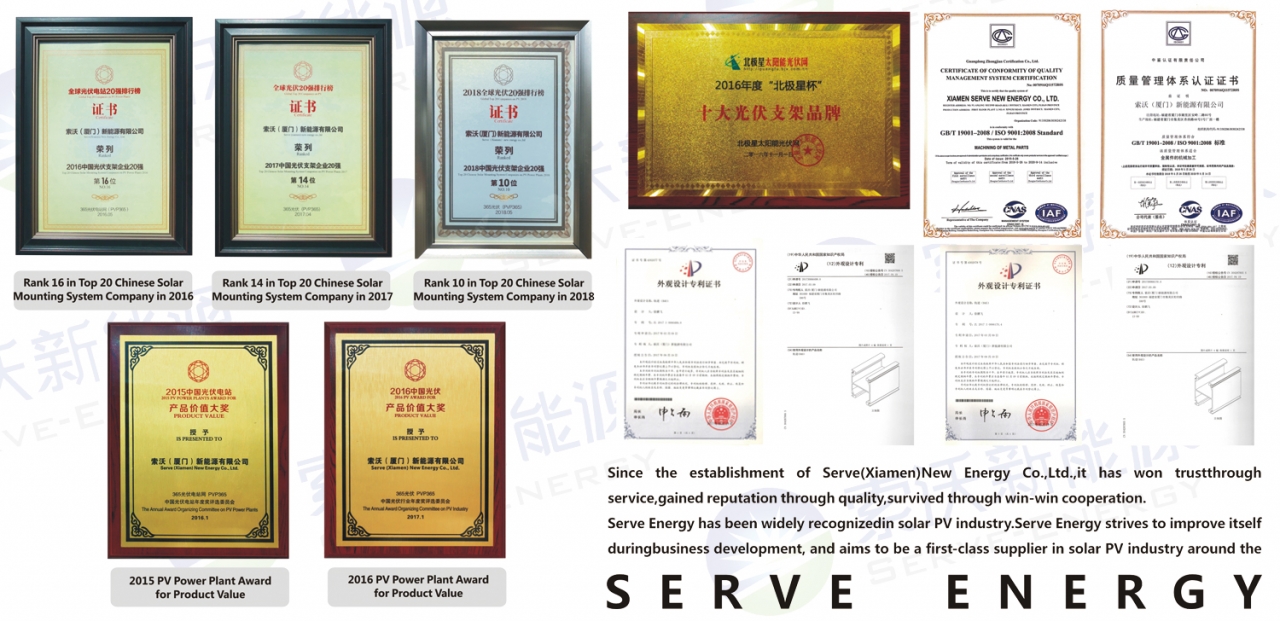 Packing and Delivery


Project Reference


Events