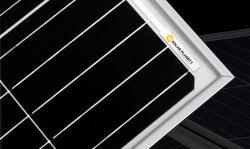 Alpha Solar Planet is a supplier of high quality photovoltaic modules, located in Bavaria, Germany.
Our objective is to offer German quality at a low price. Thanks to our strategy, that's no contradiction!
Our lean and efficient corporate structure, the use of first-class raw materials and components in modern, highly automated production facilities in Europe and Asia combined with German quality management, enables us to combine the advantages of both worlds: high quality according to German standards at reasonable prices.
Please note that our MINIMUM ORDER QUANTITY is one 20ft container.