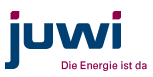 Tri-State Generation and Transmission Association, Inc. and juwi Inc. today announced a 25-year contract to supply the utility with renewable energy from the planned San Isabel Solar Project to be constructed in southern Colorado.
Tri-State will purchase the entire output of the 30MW solar farm over the life of the contract. The facility is expected to come online in the 4th quarter of 2016. The San Isabel Solar Project will consist of more than 100,000 photovoltaic solar panels resting on 250 acres of land in Las Animas County, located approximately 20 miles north of Trinidad, Colorado.
SIEA general manager Reg Rudolph commented on the project, "San Isabel Electric is very excited to work with juwi and Tri-State and honored they have selected our area for this solar farm. Southern Colorado is known for its energy development, and this project further develops renewable energy as a resource to serve our members. This project shows SIEA's and Tri-State's commitment to renewable energy and will also be a very positive development for the southern Colorado economy."
"We have taken a steady, deliberate approach to integrating renewable resources, and it has paid off over time as we continue to build a generation fleet that remains cost-effective for our member systems," said Brad Nebergall, Tri-State's senior vice president of energy management. "The San Isabel Solar Project is rewarding because it represents a true partnership among Tri-State, SIEA and an innovative developer like juwi."
"We are pleased to have developed San Isabel Solar in our home state of Colorado and are excited to now focus on our core business of building and operating the facility for many years to come," said Michael Martin, juwi's president and chief executive officer. "We appreciate the ongoing collaborative efforts of Tri-State, SIEA, Las Animas County, the landowners and other partners, which will enable us to supplement the current use of the rangeland property by building a power plant that will generate low-cost, clean energy for the region."