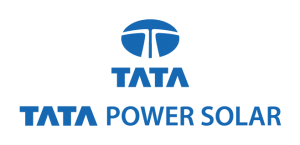 Tata Power Renewable Energy Ltd. (TPREL) today announced the synchronisation of its 15MW solar plant at Belampally in Telangana, thereby starting its commercial operations. The project had been won by the Company in the Phase 1 bidding process in Telangana, and its commissioning is in keeping with the conditions and timelines in the PPA. With this development, Tata Power's total installed operating capacity crossed 10,500MW mark.
The solar plant has been built over 80 acres of land, and includes an 18km transmission line. Sale of power from solar plant has been tied up under a 25 year Power Purchase Agreement with the Northern Power Distribution Company of Telangana Ltd. at a tariff of Rs. 5.72.
Speaking on this achievement, Mr. Rahul Shah, CEO, Tata Power Renewable Energy, said "The synchronisation of the 15MW solar plant at Belampally in Telangana marks a significant milestone in our drive to grow our portfolio of clean and renewable energy generation. We are delighted to have a plant in Telangana, which recently topped the rankings amongst the states for Ease of Doing Business. We are grateful to the State Administration and to the nodal agencies for their support while developing the project."