Nov. 6, 2013 - Singapore is renowned for brilliant management experience in urban planning, environmental protection and other aspects. Moreover, in the field of new energy application, policy makers in Singapore are promoting PV support policies in order to promote Singapore as a global demonstration of a city utilizing clean energy.
With these favorable market conditions, Singapore is rapidly developing rooftop PV power stations. Recently, Phoenix Solar has started the construction of a 707KWp photovoltaic (PV) system at the Singapore Sports Hub's new National Stadium. The project will be completed by the end of 2013. Powerway has provided its mounting system design, mechanical simulation analysis, supply of material and installation guidance for this project.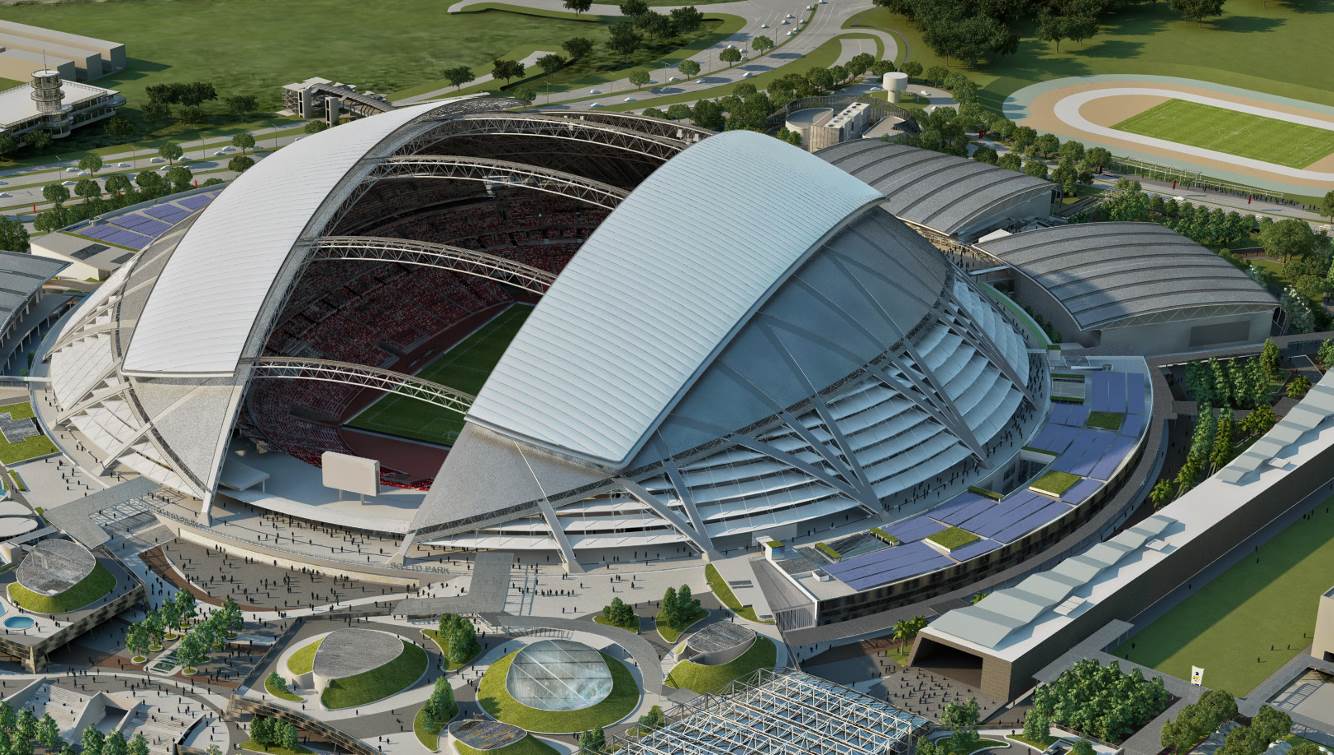 Powerway CEO Benson Wu indicated that, "We are extremely proud to cooperate with a strong EPC company like Phoenix Solar again. Our consistent professional design and holistic service offering provides a sound turnkey structural solution for this project. Our contribution to the Singapore Sports Hub PV system is a significant demonstration of this strategy and has far-reaching influence. The successful application of Powerway mounting solutions in this project makes us more confident regarding the development of Southeast Asian PV market."